News……Covid19 : 16th Feb 2020:
 With the best will in the world to remain open, we have decided we will be closing the Attic for the moment for the safety of our customers and for each other. We are so sad that we have to do this, but health comes first. Our on-line shop is open 24hrs, and will be expanding. We will also increase our facebook retail posts. Please contact us by pm for all enquiries. We are conscious that customers wish to buy extra Frenchic Paint for projects while they are confined to home. We can post most items, including any amount of paint, for our flat fee of €10 per parcel. Payments by card can be facilitated. Until we see you all again, stay safe, stay well, and please look after the vulnerable. Thank you all for supporting our business for nearly 5 years. It means the world to us.

❤

❤

❤

❤

❤
SHOP ONLINE NOW
We are also proud to announce that Angela's Attic is now an official stockist of FRENCHIC furniture paint.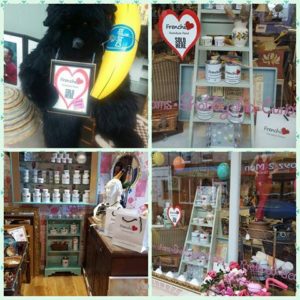 The winner of the raffle was Mary Burke,  Congratulations! Mary now has her prize. Thanks to our handy adjudicator.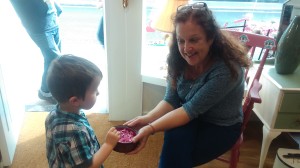 Welcome to Angela's Attic Wicklow Town
At Angela's Attic, we have always been the "wombling" types, never as happy as when we are rummaging through other people's "junk". We like to re-imagine, re-invent, and breathe new life into tired and weary pre-loved objects, especially those of yesteryear.
Angela's Attic is a dream come true for us. We can now play house all day long, and throw our door open to everyone to join in. We believe that no purse is too small. We aim to cater for all budgets and tastes;you can find items for less than a fiver.
At Angela's Attic, we love up-cycling furniture,repairing, painting, and decoupaging.  We source quirky "one off " curios, and fanciful items,which we hope will provoke many a conversation. We collect all types of beautiful and intriguing curios and interesting objects. We do not limit our search to only Antiques or just vintage . We collect things because we like them, or because of their potential.
Our workshop is right in the the corner of Angela's Attic shop, so you can't miss us as we work away on several projects which are usually in various stages of up-cycle. We are always pleased to pass on any advice that we have picked up along the way, probably the hard way. We are an official stockist of Frenchic Chalk Paint, so you can take part in the fun at home too. Beware, it can be addictive!
Drop in to Angela's Attic and you will not be disappointed.  We have new stock arriving in every week, and projects in transition for you to see. Hopefully you will find a treasure and enjoy it as much as we do.